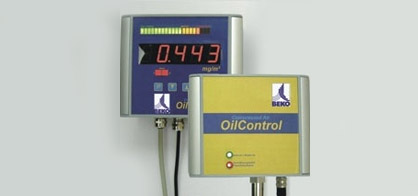 Oil control Monitoring gives round the clock information, 365 days a year
For the first time ever, online measurement of residual oil content in the compressed air
Early detection of malfunction
Easy integration into existing facilities
3 types suitable for compressor, down stream of compressed air treatment & activated carbon filter monitoring
Color changing display for maximum safety
MEDBAC
Medical breathing air control round the clock, 365 days a year
Production monitoring as specified for aer medcalis
Protects patients and equipment against the consequences of malfunctioning
Continuous electronic, microprocessor- controlled monitoring
Adjustable alarm settings protected by password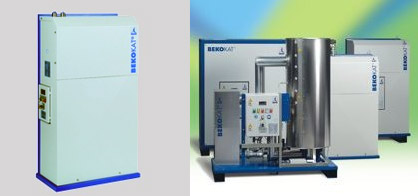 Constant, oil-free compressed air better than DIN EN8573-1/ISO8573-1, Class 1 oil content
Independent of ambient temperature, air humidity, oil-inflow concentration
Environmentally friendly, clean, no hazardous waste, Clean, oil-free condensate
Long service life
Part-load operation without restriction
Granualte Life time >20000 Operating hours
For absolute process safety, Fail safe system
Max. Residual oil content with Bekomat down to 0.003 Mg/m3
Suitable for breathing air, Medical engineering, Pharmaceuticals measuring technology, Conveyance of hygroscopic food
A constant of oil free compressed air.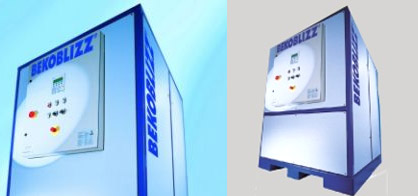 Deep cooling system delivers dry compressed air at very low temperature to -45 degree celcius
Intelligent, Three stage system technology for constant performance values in continuous load operation, even with fluctuating operation conditions
High performance heat exchangers
Electronically controlled self regulating refrigeration circuits
Three stage compressed air filtering in accordance with Din Iso 8573
Effective compressed air drying
Permanent electronic pressure dew point monitoring
Reduces cycle time, cooling times in blow moulding and rational moulding
Increases capacity in as injection moulding
Improves surfaces in thermo forming
Increases product quality by even cooling. Fast pay back.